Maintain your upholstered furniture with professional cleaning.
Upholstered furniture is an asset to your building. This type of furniture provides aesthetic interest and a comfortable place to sit in your waiting areas, your working areas, and other areas of your building. However, if you run a busy facility, you know just how quickly your upholstered furniture gets dirty after regular use.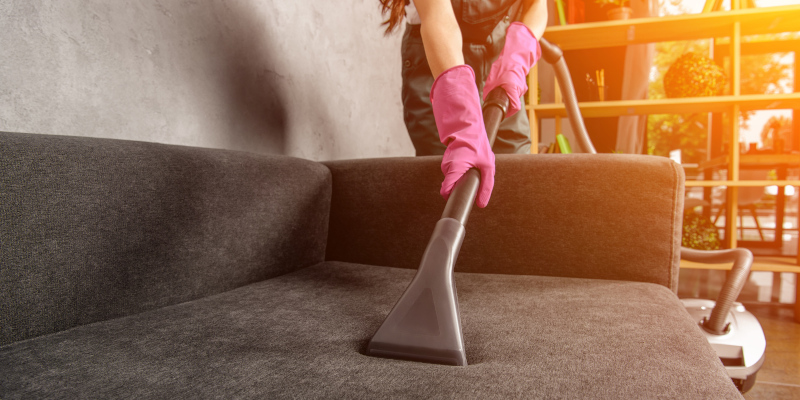 Maintain the cleanliness and appearance of your building's upholstered furniture with our upholstery cleaning services. At Interstate Contract Cleaning Services, we provide upholstery cleaning services here in the Raleigh, North Carolina area, and we are eager to exceed your expectations. We have been cleaning commercial buildings in the area since 1996, and we know exactly what it takes to thoroughly clean upholstered furniture.
There are many reasons to make regular upholstery cleaning a priority. For starters, upholstery cleaning can eliminate the dirt, dust, allergens, and bacteria that accumulate in upholstered furniture over time, helping you maintain a healthy indoor environment. Upholstery cleaning can also help you remove stains, discoloration, and spots from your upholstered furniture, improving the appearance and making it look more inviting. And finally, regular upholstery cleaning can prevent premature wear and tear, prolonging the lifespan of your upholstered furniture.
Maintain your upholstered furniture and ensure it always looks its best with the professional upholstery cleaning services we offer. Contact us today to learn more about these services and to schedule your next cleaning appointment.
---
At Interstate Contract Cleaning Services, we offer upholstery cleaning services in Charlotte and Raleigh, North Carolina.