We'll get great results when we clean your upholstery.
Upholstered furniture can hold up well to daily use. But over time, it can start to look worn and dirty, which can negatively affect the image you portray to people who come and visit your location. Let us help you maintain your upholstered furniture at Interstate Contract Cleaning Services with our highly effective upholstery cleaning services.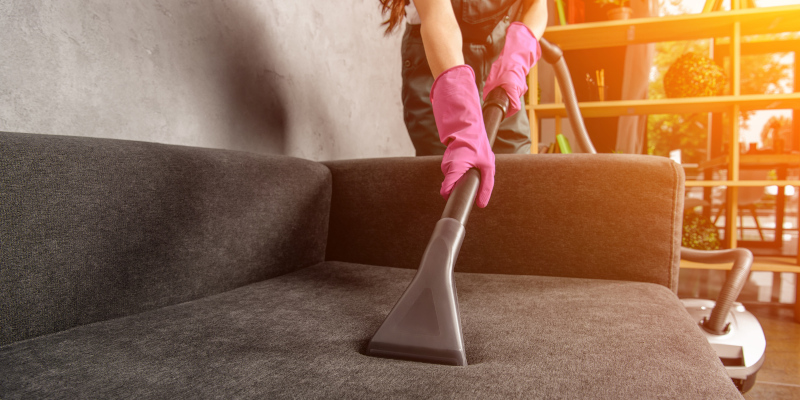 We use state-of-the-art cleaning equipment and proven methods to thoroughly and effectively clean upholstery. We can remove everyday dirt and stains, as well as stubborn marks that regular cleaning methods can't resolve. Once we're done with the upholstery cleaning process, your furniture will look almost like new!
Like any other building maintenance task, upholstery cleaning is a maintenance task that you should have us complete on a regular basis. Depending on the usage level and location of your upholstered furniture, you may need to have us clean it anywhere from once a month to once a year. We can give you our professional recommendation when we come to your location in Charlotte, North Carolina, so your upholstered furniture always looks its best.
Providing quality customer service backed by exceptional cleaning solutions is what we do. We have more than 50 years of combined experience in the cleaning industry, and we're eager to partner with your business. If you have any questions about our upholstery cleaning services and what they involve, get in touch with us today.
---
At Interstate Contract Cleaning Services, we offer upholstery cleaning services in Charlotte and Raleigh, North Carolina.