Our carpet cleaning experts will make your carpets look like new.
If you run a business of any kind, one thing you should prioritize is keeping your facilities clean. Not only does a clean workplace make for a calmer and work environment, but keeping your space clean and sanitary will also go a long way to boost your team's overall productivity by helping everyone stay healthy.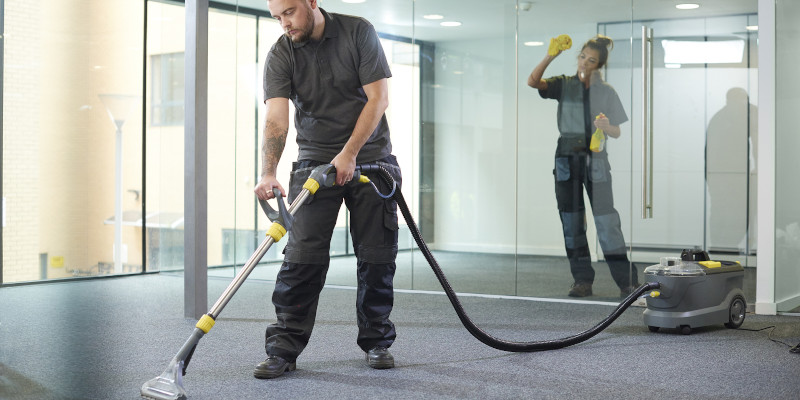 Packing a lot of people into an indoor space increases the chance of people spreading illnesses to one another, so it's necessary to take countermeasures to protect your staff and clients from those contagious bacteria and viruses. When it comes to office cleaning, many people assume that cleaning the surfaces is enough, but to get your space truly clean, you'll need to get at the dirt and germs deep in the fibers of your carpet. Fortunately, our team at Interstate Contract Cleaning Services is here to provide the top-notch carpet cleaning services you need.
We have been working in the cleaning business for the past 25 years, so you can count on us to give your office carpet the deep clean it needs. We use the best cleaning products and equipment in our carpet cleaning services, and we will leave your carpet looking as good as new. On top of this, we are proud to serve the Charlotte, North Carolina community, and we will do all we can to help you do what's best for your business. If you are in need of carpet cleaning services for your facility, just give us a call.
---
At Interstate Contract Cleaning Services, we offer carpet cleaning services in Charlotte and Raleigh, North Carolina.