When you partner with us for janitorial services, you will quickly learn that we are committed to serve and build relationships.
It doesn't matter what kind of business you have. There is one thing that all companies have in common, and that is the need for janitorial services. There are two ways to undertake this necessary process. One is handling it in-house, and the other is outsourcing. Many companies come to the realization that having a space for janitorial supplies, purchasing and maintaining janitorial equipment, and hiring a janitorial staff can prove to be a bit of headache. Outsourcing is an ideal solution if you want to forego those challenges, and turning to us at Interstate Contract Cleaning Services has several advantages.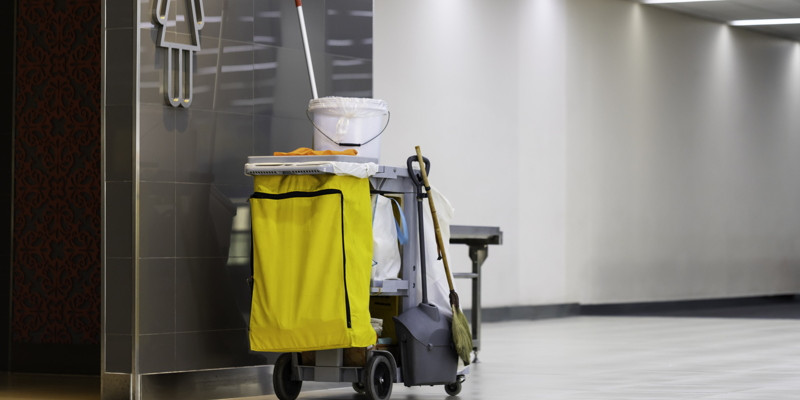 First of all, when you partner with us for janitorial services, you will quickly learn that we are committed to serving and building relationships. We'll tailor your janitorial services to meet your company's specific needs. We work with commercial offices, medical facilities, industrial buildings, and other types of commercial properties in the Charlotte, North Carolina area. We have established a proven record for reliability, efficiency, and attention to detail since our inception in 1996. We must be doing something right, as we've grown to a staff of more than 1,500 professionals, and we currently provide janitorial services for roughly 26 million square feet throughout the Southeastern United States.
We take janitorial services very seriously and have active partnerships in several industry organizations, including BOMA, IREM, CREW, IFMA, USGBC, and ISSA. In addition, we are CIMS-GB certified with honors and can assist property managers pursuing LEED certification. If you would like to learn more about our janitorial services, don't hesitate to reach out to us.
---
At Interstate Contract Cleaning Services, we offer janitorial services in Charlotte and Raleigh, North Carolina.