We can give your warehouse the time and attention it needs with our warehouse cleaning.
Warehouse cleaning is a bit different compared to other commercial cleaning services we offer here at Interstate Contract Cleaning Services. It covers larger square footage and often requires working around hazardous and working machinery. It can be a lot for one person to handle, but we have a team that is trained and ready to offer warehouse cleaning for any facility in the Raleigh, North Carolina area.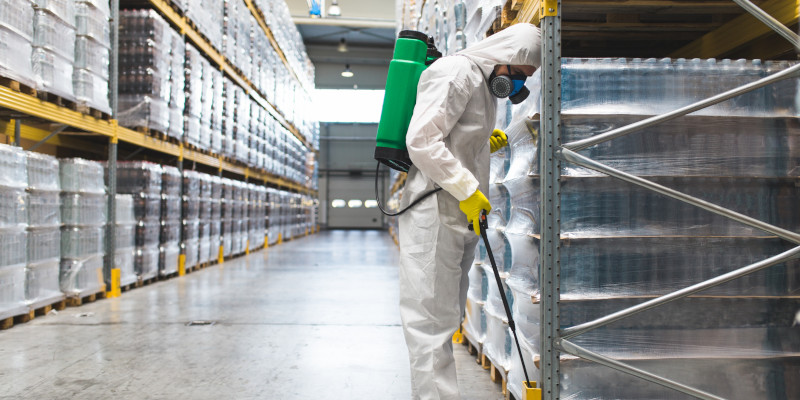 We have been in the cleaning business since 1996 and are highly familiar with everything revolving around warehouse cleaning. We know all the best ways to work safely, effectively, and efficiently around your warehouse to keep it clean without being a nuisance in your busy schedule. We have implemented CleanTelligent software in our cleaning services to help us generate reports, focus on critical areas, and keep track of our cleaning. We are also dedicated to exceeding your expectations and paying close attention to every detail to deliver a spotless cleaning for the entire warehouse.
Our team is experienced, trained, and certified to handle your warehouse cleaning safely and effectively. We will take great care to ensure that every area of the warehouse is properly cleaned without interrupting your workflow, and we can create a customized cleaning schedule and plan to suit your needs and work schedule. We can also offer additional services with our warehouse cleaning services, including green cleaning, floor care, pressure washing, biohazard and emergency cleanup, and more.
Allow us to give your warehouse the time and attention it needs with our warehouse cleaning. Give us a call to schedule our services today.
---
At Interstate Contract Cleaning Services, we offer warehouse cleaning services in Charlotte and Raleigh, North Carolina.