Our team can work around your schedule to keep your industrial space clean without undue interruption.
Industrial cleaning is even more involved than commercial cleaning, and finding a team who can manage the extra demands of cleaning an industrial space is important. At Interstate Contract Cleaning Services, we offer industrial cleaning by our dedicated team of professionals who offer all the cleaning you need from one source. We take special care to work around your specialized equipment and your production schedule, so your operations will remain uninterrupted. We know that keeping things running smoothly is a must for your industry, and our goal is to work with you to find the best cleaning solutions to fit your hectic schedule.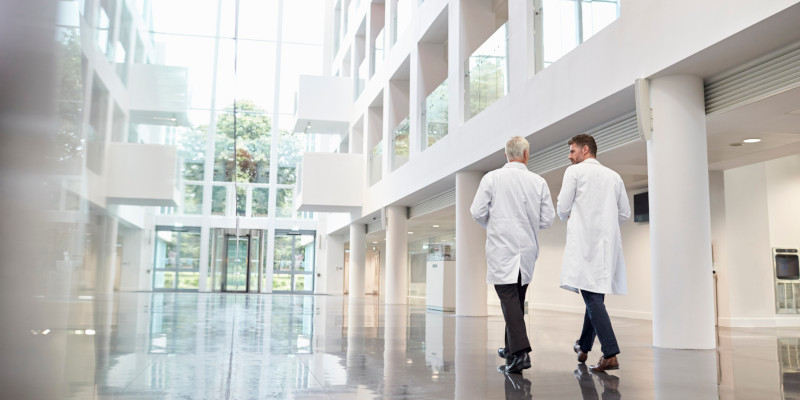 Industrial cleaning requires heavier-duty cleaning and, in many cases, specific training and experience with specialized equipment that requires a specific type of care. We have the experience and expertise to clean and sanitize all areas of your industrial space and will perform the necessary deep cleaning with ease. Whether you are in need of basic janitorial services for bathrooms and common areas for employees or heavy duty cleaning of large equipment, we've got you covered. We will partner with you to discover your exact needs and exceed your expectations by providing exceptional service with keen attention to detail.
If you are looking for the best industrial cleaning service for your business in Raleigh, North Carolina, look no further. Our workforce is dedicated to excellence in cleaning and will deliver quality cleaning solutions and offer superior customer service in addition to our competitive pricing. Give us a call today to see how we can work with you to handle all of your cleaning needs without interrupting your day-to-day operations!
---
At Interstate Contract Cleaning Services, we offer industrial cleaning services in Charlotte and Raleigh, North Carolina.
Similar Services We Offer: