Our warehouse cleaning services can be customized for your needs and square footage at your facility.
When you have a warehouse that needs to be cleaned, the job can often feel overwhelming. Not only can the square footage be intimidating, but the busy nature of the space can also create challenges when it comes to scheduling and completing cleanings. If you need warehouse cleaning in or near Charlotte, North Carolina, you can turn to us at Interstate Contract Cleaning Services.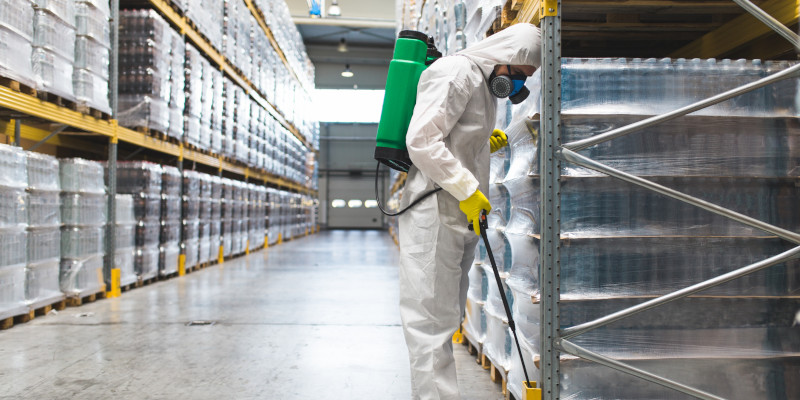 We currently provide janitorial services to roughly 26 million square feet of commercial, industrial and institutional facilities in the southeastern United States. Our family-owned corporation was founded in 1996 and has grown exponentially. We have a team of over 1500 cleaning professionals ready to help with all your warehouse cleaning needs.
You may be wondering what makes our warehouse cleaning services superior:
Expertise and training: Our experienced and knowledgeable team holds many certifications and continues to pursue additional training to maintain this standard.
Dedication and attention to detail: Just because your warehouse is large in scale doesn't mean that your cleaning crew can ignore the nooks and crannies. We are determined to exceed your expectations and provide superior customer service.
Customizable services and scheduling: We will create a cleaning plan and schedule that suits your needs. Our CleanTelligent software helps us generate reports and focus in on critical areas.
Special services: We have a number of special services available, including green cleaning, pressure washing, floor care, biohazard and emergency cleanup and more.
Are you ready to experience complete satisfaction with your warehouse cleaning services? Give us a call today and let's discuss your needs. We look forward to working together and building a lasting relationship.
---
At Interstate Contract Cleaning Services, we offer warehouse cleaning services in Charlotte and Raleigh, North Carolina.