Our team at Interstate Contract Cleaning has extensive experience in the cleaning industry, and one of the many services we offer is institutional cleaning. For those who are unfamiliar with this term, institutional cleaning is an umbrella term that refers to any cleaning done outside the home, such as cleaning a business, restaurant, hotel, or other facility. In this article, our team will go over some key information that you need to know about our institutional cleaning services in order to decide if they are right for you.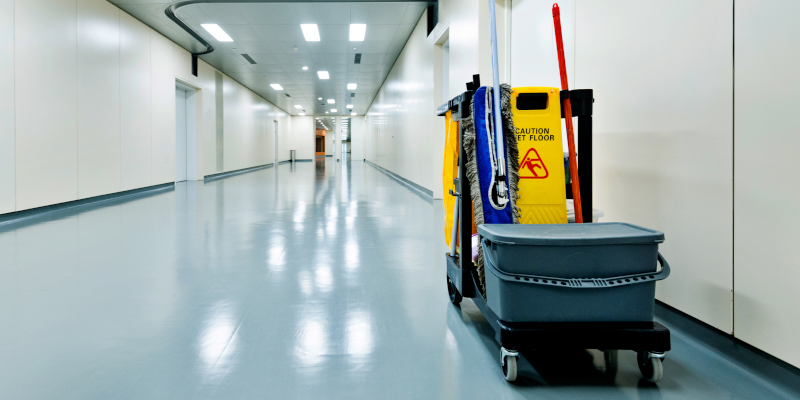 What Institutional Cleaning Involves
The first thing you should know about institutional cleaning is what kinds of cleaning services it involves. Virtually all institutional cleaning teams will provide routine cleaning of the floors, door handles, and other surfaces, and some offer additional services such as window and glass cleaning.
On top of that, if you hire our team to clean your school, hospital, or medical facility, we will take even more care to ensure every part of the building is properly cleaned and sanitized to prevent the spread of disease.
Benefits of Institutional Cleaning
The second thing we want you to know about our institutional cleaning services is the many benefits they offer. In addition to keeping your facility sanitary, which helps keep everyone in it healthy, our services also offer a variety of secondary benefits, starting with the way we save you time. On top of that, our team will make sure your facility always looks spotless to ensure it makes a positive impression on visitors.