Our team has the experience and expertise necessary to take care of all of your institutional cleaning needs.
Institutional cleaning is a much more involved process than other types of cleaning, mostly because the cleaning solutions needed are much stronger and require mixing to exact standards to perform properly and safely. At Interstate Contract Cleaning Services, we offer institutional cleaning by our team of seasoned professionals who will take the extra care needed to ensure a safe and thorough clean to suit all of your needs.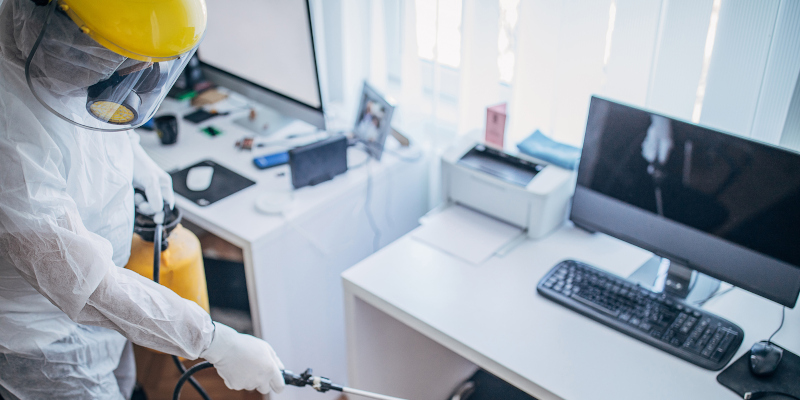 Institutional cleaning is needed for higher-traffic businesses that require a higher level of sanitization and care, as they are generally areas that need to remain clinically clean, such as doctors' offices, dental clinics, and hospitals. Since extra care needs to be taken to clean these facilities, it is imperative to enlist the services of a professional cleaning company that knows all the intricacies of caring for such a client. Our team of professionals is dedicated to excellence in cleaning and possesses a keen eye for detail, which is especially critical with institutional cleaning. Our attention to detail coupled with quality service, competitive pricing, and superior customer service makes us an excellent choice to handle all of your cleaning needs. We deliver the highest-quality cleaning solutions and will make ourselves available to clean your facility when it will be of least disruption to you and the people you serve.
If you are looking for the best institutional cleaning option for your facility in Raleigh, North Carolina, look no further. We are the most well-equipped company to handle your needs and will partner with you to determine your exact needs and frequency of cleaning. We will exceed your expectations by providing exceptional service and going above and beyond to ensure all of your needs are met. Give us a call today to inquire about how we can provide the best institutional cleaning services for your facility!
---
At Interstate Contract Cleaning Services, we offer institutional cleaning services in Charlotte and Raleigh, North Carolina.
Similar Services We Offer: