We take commercial cleaning seriously for the appearance of your building and the health of its occupants.
If you are looking for a commercial cleaning company for your Charlotte, North Carolina property that will establish a long-lasting relationship of trust and reliable service with you, you have come to the right place. At Interstate Contract Cleaning Service, our team of detail-conscious employees has proven time and time again that we can be trusted for your industrial, medical, office, or other commercial property's cleaning needs.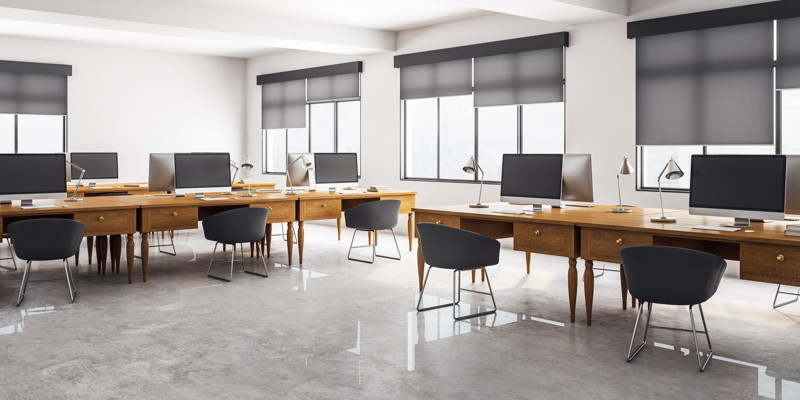 Maintaining a clean and healthy workspace for your staff and other visitors to your building is an important obligation and one that shouldn't be put into the hands of anything less than an experienced, dedicated commercial cleaning company. We are active in a several industry organizations, including ISSA, IREM, IFMA, BOMA, USGBC. In addition, we are CIMS-GB certified with honors, so we can assist you with pursuing LEED certification. Our green cleaning standards are in accordance with USGBC LEED v4.
With our more than 50 years of combined experience in commercial cleaning, you can be confident that your facility will enjoy an experience that is second to none. That isn't just once in a while, but every single time we clean your facility. Our company has grown tremendously since our inception in 1996 to now include more than 1,500 employees and handle roughly 26 million square feet of commercial space. If you are looking for a company that has thorough attention to detail, superior customer service, and competitive pricing, give us a call today because we're the last commercial cleaning professionals you'll ever need to call.
---
At Interstate Contract Cleaning Services, we offer commercial cleaning services in Charlotte and Raleigh, North Carolina.
Similar Services We Offer: