Your business' image is important – let us help you maintain your space.
The appearance and cleanliness of a business is important for clients, as it can be representative of how things are handled. At Interstate Contract Cleaning Services, we offer B2B cleaning services for businesses, such as offices, commercial spaces, and medical buildings. We know that your attention is best focused on the inner workings of your business and taking care of those matters, and allowing us to take care of the cleaning in your space will allow you to focus on other matters.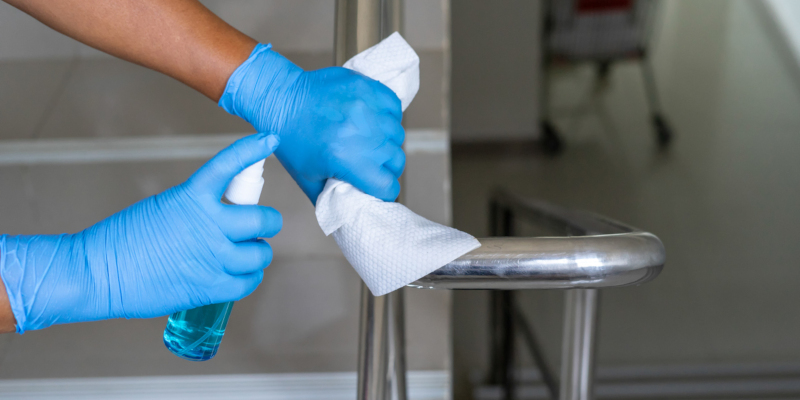 B2B cleaning services are convenient for business owners and are also great for employees. Employees who are working in an office, commercial space, or medical building do not expect to be doing cleaning, and having these duties included in their role can lower morale and take precious time away from other tasks they need to complete. Additionally, hiring a professional cleaning team will ensure that no corners are cut, nothing is missed, and everything will be cleaned and sanitized thoroughly.
If you are looking for B2B cleaning services for your business in Raleigh, North Carolina, look no further. We offer all of the cleaning you need, and we deliver quality cleaning solutions and are excellent and dedicated partners to take care of your business space. We are dedicated to excellence in cleaning, and with strict attention to detail, quality service, competitive pricing, and superior customer service, we are the best choice to clean and maintain your space. We are a sought-after, trusted janitorial source, and we take pride in partnering with customers to exceed your expectations by providing exceptional service. Reach out to us today to see how we can contribute to your business!
---
At Interstate Contract Cleaning Services, we offer B2B cleaning services in Charlotte and Raleigh, North Carolina.