Our team can help keep your campus clean.
In recent years, there has been an increased focus on cleanliness in all areas, especially regarding university and college cleaning, where many people work and live. For the health and safety of students, teachers, staff, and visitors, hiring a cleaning team like ours at Interstate Contract Cleaning Services is essential.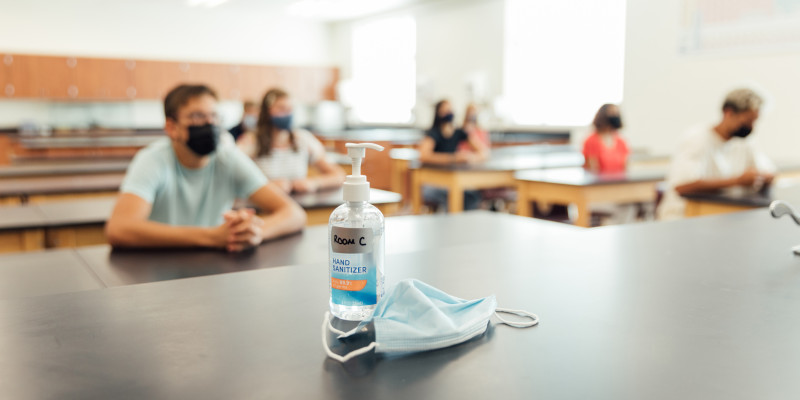 Continue reading to learn the importance of hiring a professional team for your Raleigh, North Carolina campus cleaning needs.
Expertise and specialization. Our commercial cleaning services are completed by highly skilled team members who understand the need for consistency and attention to detail. We use the latest tools and cleaning products and are experienced in cleaning various surfaces.
Customized cleaning plans. University and college cleaning services require multi-level cleaning and organization. Our team can develop a strategy for regular cleaning in all your spaces. We handle cleaning tasks quickly and efficiently, ensuring that all areas are well-kept and giving your staff more time to focus on their primary jobs.
Comprehensive cleaning services. We offer everything from daily cleaning to specialized jobs like carpet cleaning and floor maintenance. This flexibility gives you all the services you need for your university and college cleaning tasks from one team.
Health and safety compliance. We follow the rules and regulations for safety and use eco-friendly cleaning products. This is especially important in places where multiple people gather, with a higher risk of getting sick.
Quality assurance. We complete quality assurance checks and audits regularly to ensure our services meet our own high standards. This priority on finishing the job well reflects on the school, as potential students will appreciate a clean campus.
University and college cleaning is a big job, so it makes sense to hire an experienced team that puts you first. Our team is dedicated to ensuring the cleanliness of your campus and providing you with satisfactory service every time. If you need your campus areas cleaned in the Raleigh area, call our team to create your own customized cleaning plan.
---
At Interstate Contract Cleaning Services, we offer university and college cleaning services in Charlotte and Raleigh, North Carolina.