There are many things to manage in a business – let us take cleaning off your plate!
Managing a business is a difficult job, as there are an almost overwhelming number of things to consider and keep running smoothly. Successful managers know when they should delegate, and contract cleaning is an excellent option to maintain the cleanliness of your business.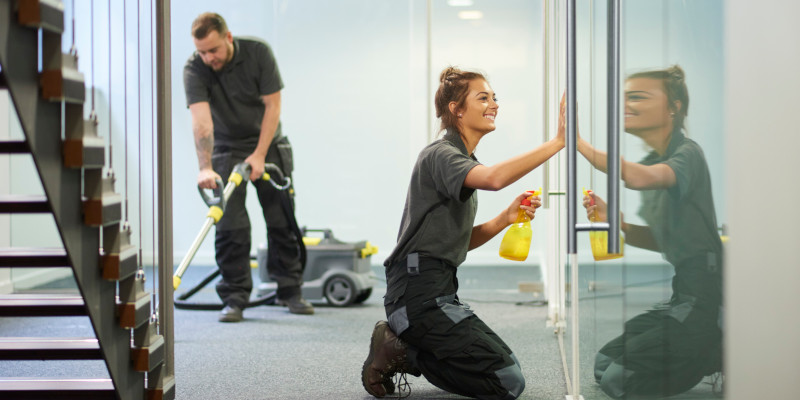 Contract cleaning serves to provide regular cleaning of your business on a predictable schedule, so things are cleaned regularly and kept looking pristine. At Interstate Contract Cleaning Services, we offer contract cleaning for your Raleigh, North Carolina business, so you can keep your business space clean without having to lift a finger or give it much thought. Our team is dedicated to excellence in cleaning and will pay strict attention to detail to make sure no corners are cut when cleaning your space. We offer thorough cleaning and disinfection that will serve to boost productivity and morale in your business space, reduce the spread of germs and illness, keep your space safer and healthier for your employees, and maintain a tidy appearance that will reflect well on your business.
If you are looking for the best in contract cleaning services, look no further. Our attention to detail, quality service, competitive pricing, and superior customer service is unmatched, and our goal is to partner with our customers to exceed expectations by providing exceptional service and the highest-quality cleaning. Give us a call to see how we can partner with you to provide quality, effective cleaning solutions for your business. We will go above and beyond to provide the best cleaning services for your space!
---
At Interstate Contract Cleaning Services, we offer contract cleaning services in Charlotte and Raleigh, North Carolina.