There are many things to worry about when it comes to running a school, from planning curricula to enforcing behavior rules to communicating with students and parents. Outside of all that, though, one of the most important parts of your school's day-to-day operation is keeping the campus clean. Our team at Interstate Contract Cleaning Services has extensive experience with school cleaning, and in this article, we will be going over some of the reasons why it's so important.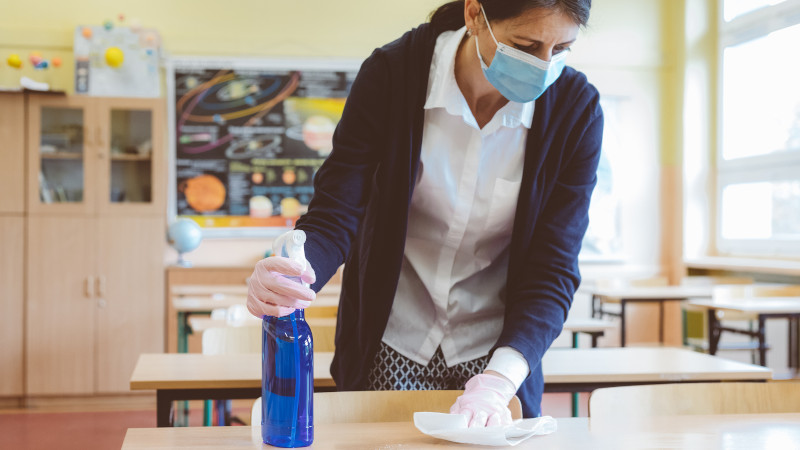 It Prevents the Spread of Illness. Any place where people gather in numbers creates an increased risk of spreading illness, especially if they are gathering indoors, and especially when those people are children. Young kids are notorious for picking up and spreading germs, as they haven't yet mastered personal hygiene skills or learned not to touch dirty things, which makes it all the more important to keep their environment clean and hygienic. Our school cleaning experts will clean and sanitize every part of your school to help prevent the spread of illnesses.
It Supports Learning. Another reason why school cleaning services are important is that they help create a better learning environment for the students. By keeping classrooms neat and tidy, you will reduce visual distractions and help students focus on their lessons.
It Sets a Positive Example. A third reason why school cleaning is important is that it helps model what a clean environment looks like to the students. Knowing how to keep one's space clean and how to recognize what clean actually looks like are important skills for everyone to have, and keeping your school clean can help provide an example for students to use when cleaning their own rooms at home.