As it says in our name, we at Interstate Contract Cleaning Services are experts at all things contract cleaning. To those unfamiliar with this industry, it can be somewhat confusing, so to help you get your bearings and make the best possible decision for your business, our team has put together this introductory article. We'll go over the key information you need to know about contract cleaning so that you can do what's best for your business and its cleaning needs.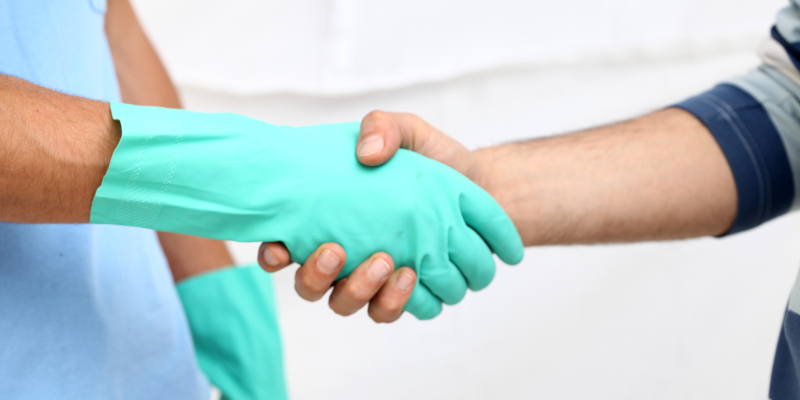 What is Contract Cleaning?
Much like the meaning of  our company name, the meaning of the term "contract cleaning" is pretty evident from the words themselves: an agreement between a business and a professional cleaning company in which the business pays the cleaning company to provide the cleaning services it needs. Specific cleaning contracts can vary a great deal depending on the needs of the client business and the services offered by the cleaning company, but they are all designed to let businesses hand over this essential part of facility maintenance to those with more specialized experience.
Who Uses Contract Cleaning?
Just about every type of business or organization can benefit from contract cleaning, and many cleaning companies provide specialized plans for different facilities. For instance, you can find contract cleaning services for offices, warehouses, restaurants, healthcare facilities, schools, and houses of worship, to name just a few examples.
What to Look for in Contract Cleaning
When looking for a contract cleaning company, it's a good idea to look into things like their pricing, level of experience, and the cleaning products they use. We are happy to discuss all of these concerns with you, and we encourage you to give us a call.