We do high-quality floor work.
On a daily basis, the floors in your building undergo a significant amount of wear and tear. Not only do your floors get dirty, but they also start to wear down over time due to ongoing foot traffic and the daily activities of your business. When your floors start to look dingy, dirty, and consistently worn down, you may think that the next step is to replace them.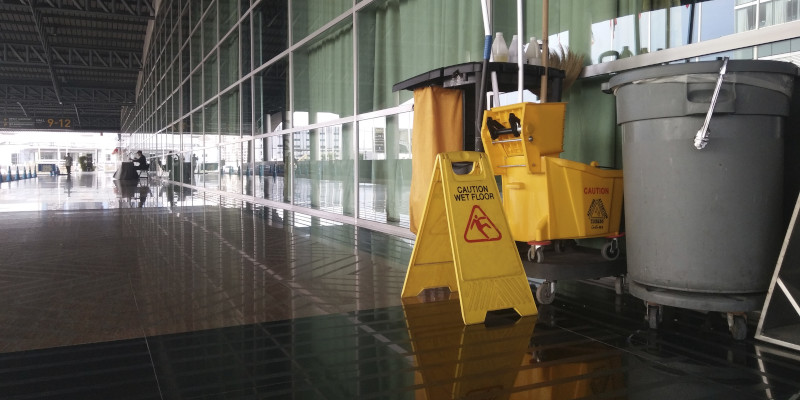 However, at Interstate Contract Cleaning Services, we want you to know that with professional floor work, you can maintain and restore the appearance of your building's floors. We do floor work throughout the Raleigh, North Carolina area, and we will go above and beyond to get great results for your floors and to exceed your expectations with the quality of our work.
We can do floor work on any type of commercial flooring, making the floors look their best when we're done. We use innovative, thorough cleaning processes to remove stains, marks, and general dirt from flooring materials, leaving them looking as good as new. Hiring us for floor work can help you make your floors look better and extend the length of time the floors in your building last before you need to invest in replacement.
When you hire us for floor work, expect exceptional cleaning results and floors that look their absolute best when we're done cleaning. To learn more about the processes we follow or the types of floor work we do, reach out to us today.
---
At Interstate Contract Cleaning Services, we offer floor work services in Charlotte and Raleigh, North Carolina.