Maintain the cleanliness of your medical facility.
Cleanliness is important in any workspace, but in medical facilities, it is paramount. Operating a clean medical facility ensures that your patients are not exposed to germs, contaminants, and viruses that could make them sick. It is also essential for meeting regulatory requirements and maintaining levels of patient satisfaction.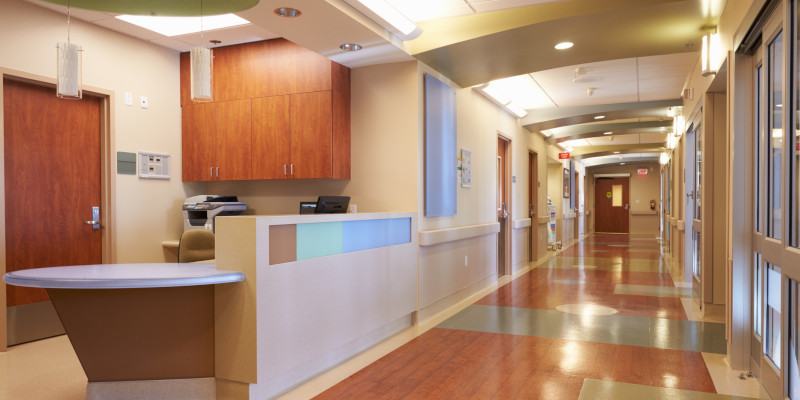 Whether you run a hospital, doctor's office, outpatient facility, or any other type of medical facility, you need professional cleaning services to help you keep your workspaces clean. At Interstate Contract Cleaning Services, we are the ones to hire to provide these services. We offer medical facility cleaning services throughout the Raleigh, North Carolina area, and we uphold the highest standards for cleaning excellence.
One of the main benefits of our medical facility cleaning services, besides the high quality of our work, is our flexibility. We realize that during the day, you may need to perform procedures and see patients, making it difficult for us to come in and clean. We can work around your facility's operating schedule, providing medical facility cleaning services when it is most convenient for you.
During every visit, we will fully clean and sanitize your facility, ensuring that it is safe, clean, and ready for you to see patients. Our goal is to exceed your expectations and make us your ongoing choice for medical facility cleaning. For more information about our services or to set up a cleaning appointment, reach out to us today.
---
At Interstate Contract Cleaning Services, we offer medical facility cleaning services in Charlotte and Raleigh, North Carolina.