Hire us to clean your medical practice.
Sanitation and cleanliness are incredibly important in any medical practice for the health and safety of your patients. If you run a doctor's office and need help cleaning and sanitizing your practice on a regular basis, you know this isn't a job you or your current staff can handle alone.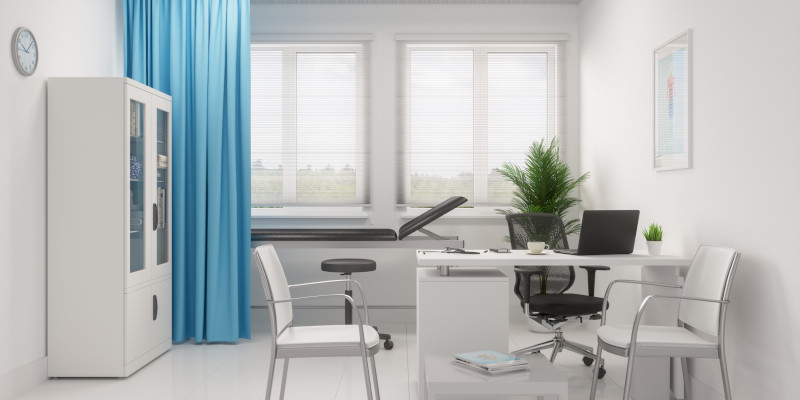 This is where our team at Interstate Contract Cleaning Services comes in. We provide doctor office cleaning services here in the Raleigh, North Carolina area, and we can help you keep your medical practice perfectly clean at all times.
Our doctor office cleaning services help prevent the spread of infections and germs in your treatment rooms, waiting areas, and other areas of your office. Additionally, our cleaning programs can improve overall patient satisfaction, reduce risk, and maximize the return you receive when investing in professional cleaning services. We never compromise our high standards for cleaning, and we maintain a patient-centered approach that helps you provide the best care possible to your patients.
We follow best practices for cleaning medical facilities and rely on our extensive experience in the contract cleaning industry. We can also work with the schedule of your practice, coming in to clean in the early mornings or evenings to accommodate your existing hours of operation.
Our cleaning team will exceed your expectations with our responsiveness, timeliness, and thoroughness. For more information about our doctor office cleaning services and what you can expect from us as your cleaning services provider, get in touch with us today.
---
At Interstate Contract Cleaning Services, we offer doctor office cleaning services in Charlotte and Raleigh, North Carolina.