Let our team clean your medical office with the most effective tools and techniques.
When managing a medical facility, you understand the importance of efficient cleaning to keep your patients and staff healthy. At Interstate Contract Cleaning Services, we specialize in medical cleaning services. Our team is trained in the proper protocol to handle these tasks, and we use the most effective techniques and cleaning supplies to give you consistent high-quality results. Hiring an experienced team for medical cleaning in the Raleigh, North Carolina area is essential to keep your space up and running.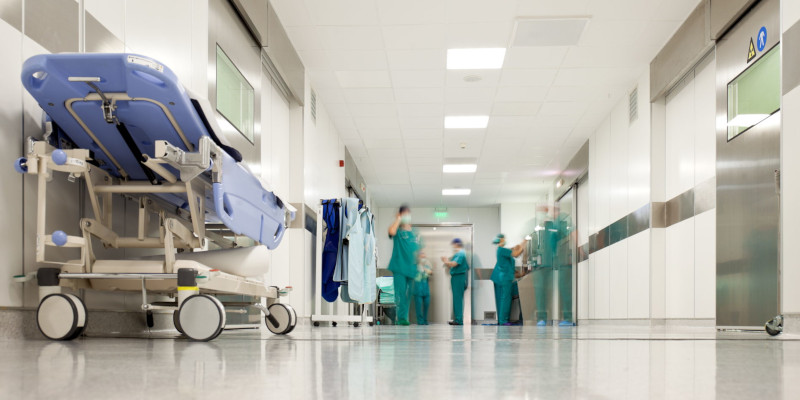 Bacteria, viruses, and other pathogens like to live in medical workplaces. Our medical cleaning team follows strict rules and uses special disinfectants to clean and sanitize surfaces thoroughly, reducing the risk of cross-contamination and spreading infections. We understand that things like E Coli, salmonella, and staphylococcus can be quite dangerous, which is why we've perfected our disinfecting techniques to provide you with the best possible care.
We also know that your patients often visit your offices with weakened immune systems, increasing the need for a space that's as clean as possible. This is why we follow a strict medical cleaning protocol that ensures nothing is missed during our time in your space. In addition, our team understands that your medical equipment and tools need proper care to ensure they continue working efficiently.
Not only does medical cleaning help keep your office safe, but it also provides you with a welcoming environment. A clean, well-organized medical office gives patients and guests a good first impression. It shows professionalism and a dedication to keeping patient care at a high level.
We understand that each medical office has its own needs. With over 20 years of experience, we can adapt our methods to meet those needs. We offer a personalized cleaning plan that considers the size, layout, number of patients, and other cleaning challenges of the office, as we can clean during a time that works best for you.
If you manage a medical space, you need a team that can provide you with expertise, professionalism, and efficiency. Contact us today to learn more about our medical cleaning services.
---
At Interstate Contract Cleaning Services, we offer medical cleaning services in Charlotte and Raleigh, North Carolina.
Similar Services We Offer: