Our medical facility cleaning will ensure that your facility is in compliance with industry best practices.
If you need medical facility cleaning in or near Charlotte, North Carolina, you probably want a cleaning partner that understands the critical nature of cleaning, sanitizing and disinfecting medical facilities. You most likely want someone who is dedicated to providing consistent attention to detail, quality service and competitive pricing. At Interstate Contract Cleaning, we have been providing superior medical facility cleaning since our family-owned corporation was founded in 1996. We already serve several medical facilities in the Charlotte area, including those affiliated with Atrium Health.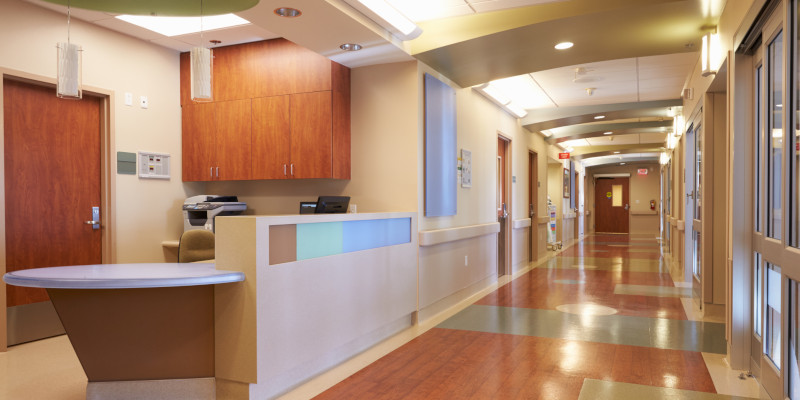 We understand the unique challenges and requirements of medical facility cleaning. We can clean doctor's offices, dental clinics, outpatient hospitals, VA hospitals and other medical facilities. While we recommend nightly disinfecting for high traffic spaces, we understand that each medical facility is unique, and we will work with you to determine your custom cleaning plan and schedule. We are available to clean during the day or at night, whatever is best for your busy schedule.
When it comes to medical facility cleaning, proper sanitization, disinfecting and other cleaning must be completed regularly. These practices protect both your staff and your patients every day from dangerous and potentially contagious bacteria, viruses and other germs. Not only does a clean facility keep everyone safer and healthier, but it also improves the atmosphere of your medical facility, making everyone feel happier and more positive in your space.
To experience our superior medical facility cleaning for yourself, give us a call today. We have a team of over 1500 cleaning professionals who are trained, willing and able to demonstrate excellence in cleaning.
---
At Interstate Contract Cleaning Services, we offer medical facility cleaning services in Charlotte and Raleigh, North Carolina.