Create a safer and more inviting atmosphere with our doctor office cleaning services.
In the best of times, keeping a doctor's office clean and welcoming can be a challenge. There may be a significant amount of foot traffic through your office daily. Different doctors, nurses and other staff members may rotate through the days and weeks, meaning that you don't have the same group of people working in the office consistently. Proper and thorough doctor office cleaning is essential to the success of your practice, not only because it keeps your patients and staff healthier. It also keeps them happier and more comfortable in the environment of your office.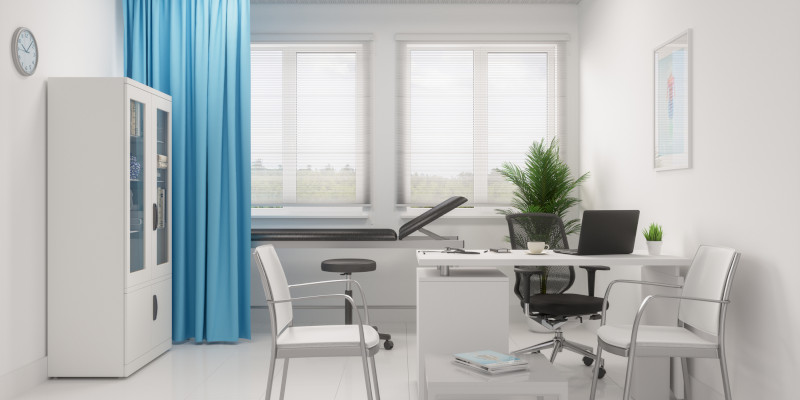 At Interstate Contract Cleaning Services, we offer superior doctor office cleaning in and near Charlotte, North Carolina. We know that scheduling in a doctor's office can be challenging, so our team of cleaning professionals can customize both a cleaning schedule and a cleaning plan that meets your unique needs. Through disinfecting and other essential cleaning practices, we can ensure that the presence of bacteria, viruses and other germs is minimized in your office space. We have effective equipment and cleansing solutions to reduce or eliminate dangerous pathogens, including E. coli, salmonella, tetanus, staphylococcus, streptococcus, tuberculosis and more.
Cleaning practices are just as important as the equipment and cleaning solutions used for disinfecting. Our personnel are carefully trained in many best practices for proper cleaning. We even offer a High-Performance Cleaning Program compliant with USGBC LEED V4 green cleaning standards. When it comes to doctor office cleaning, we recommend nightly disinfecting of your high traffic areas, but we understand that every office's needs are different and are happy to discuss your options. Call today and experience our dedication to excellence in cleaning.
---
At Interstate Contract Cleaning Services, we offer doctor office cleaning services in Charlotte and Raleigh, North Carolina.