We can custom schedule your needed university and college cleaning to promote a healthier and cleaner environment without disturbing the educational activities of your campus.
At Interstate Contract Cleaning Services, we have the expertise, training and equipment needed to take on major cleaning jobs in and near the Charlotte, North Carolina area. University and college cleaning needs create unique challenges for companies like us, but we are confident that we can handle your requirements. We currently provide janitorial services to roughly 26 million square feet of indoor space in the southeastern United States with a team of over 1500 cleaning professionals.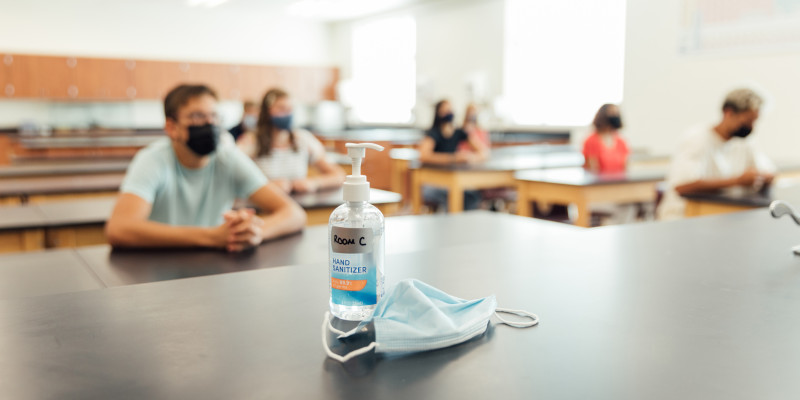 We provide a variety of cleaning services to different buildings, including offices, commercial spaces, medical facilities, industrial buildings and warehouses. University and college campuses contain many different types of facilities, including libraries, classrooms, dormitories, auditoriums, dining halls, sports complexes and more. We can customize your university and college cleaning services to meet all these different needs.
Our university and college cleaning services will look different on each campus as needs vary, but you can be sure that we will always provide:
Attention to detail: Even in the largest and most complex spaces, our cleaning professionals will make sure the job is done right every time. We will give your spaces the thorough cleaning they need without damaging any surfaces or compromising indoor air quality.
Quality service: We strive for your complete satisfaction and offer many special services, including green cleaning, construction clean-up, pressure washing, biohazard and emergency cleanup, floor care and upholstery cleaning.
Competitive pricing: Our CleanTelligent software will generate reports and help us focus on critical areas, ensuring that you are getting results for your investment in our services.
Superior customer service: Our goal is to partner with you to make your campus the best it can be. You can trust us to be dedicated to excellence in cleaning, allowing you to focus on other things.
Proper hygiene is essential to a healthy and safer college campus. Call us to discuss your unique needs today.
---
At Interstate Contract Cleaning Services, we offer university and college cleaning services in Charlotte and Raleigh, North Carolina.