When it comes to the cleanliness of your business, you have the option to have simple helpers or an on-call janitor to do a basic clean of the area. This doesn't always allow for the best cleaning of your facility, however, and cleanliness is something you should prioritize for the safety and wellbeing of your employees and customers.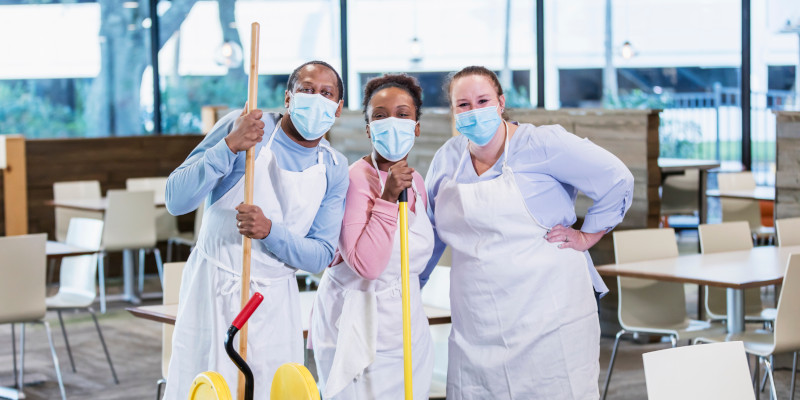 Commercial cleaning services could be just what you need to keep your facilities perfectly clean and safe around the clock. Here are a few reasons why you should hire a commercial cleaning company.
Reliable cleaning and timeframes: Most commercial cleaning companies work with a contract that will dictate the exact details of their cleaning for your facilities, a specific timeframe and frequency at which you can expect them to come clean, etc. This means they are held accountable to these terms, so you will have a cleaning company you can rely on to get the job done right every time.
A deeper clean: With your basic on-call janitors, you might not get the deepest of cleanings. With a commercial cleaning company, they will know exactly which spaces will need more attention than others and exactly how to perform a deep clean that will leave a lasting impact on your facility.
Keeping your employees and customers safe: The safety and wellbeing of your employees and customers should be a top priority. A commercial cleaning company can help ensure that safety through keeping your facility clean and up to code on all the cleaning and sanitation needs. They will also know all the safest cleaning agents to work with, so they won't be filling the air of your workplace with harsh chemicals.
It's important to keep a clean building for your business, and a commercial cleaning company can help you do that the best. If you'd like to learn more about why a commercial cleaning company would be better for your business, just give us a call.