If you operate a professional institution, such as a school or university, you know how much work it can be to make sure it runs smoothly. There is a lot of behind the scenes work that most people don't see, which can be tough to deal with. However, you don't have to handle it all on your own. One of the biggest responsibilities of maintaining an institution is maintaining the building, and institutional cleaning services are important for making sure this gets done properly. Here are some of the top reasons to hire professional institutional cleaning services.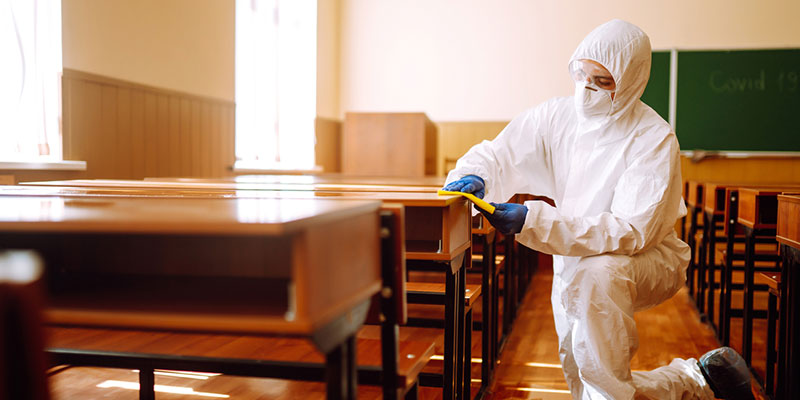 It keeps people healthy. With how much traffic comes through an institution, it's no wonder that these places can be breeding grounds for sicknesses. Luckily, you can help keep sickness in check by making sure your institution is clean. Institutional cleaning services help eliminate dust and other germs, making your institution a cleaner and healthier place to be.
It presents a positive image. Appearances matter, and how you present your institution says a lot about how you run it. If you want to draw more people into your school or college, keeping the building clean is important.
It promotes good performance. Students are more likely to get distracted when there's clutter and mess. Institutional cleaning services help eliminate distractions, which helps foster a better learning environment and better school performance.
If you're looking for institutional cleaning services to help your institution run smoothly, look no further than our services here at Interstate Contract Cleaning Services. Our business is here to help you, so call us today.