Keep your office clean and safe with our office cleaning services.
Your office contains a lot of common touch points that can easily harbor germs and other particles that could affect your and your employees' health. You might think that it's easier to forego the cleaning duties in your office space, outside of the basics, but regular cleaning can help improve your indoor air quality, the health of your staff, and overall productivity. If you are in the Raleigh, North Carolina area, you can rely on us at Interstate Contract Cleaning Services to keep your office space clean and safe with our office cleaning services.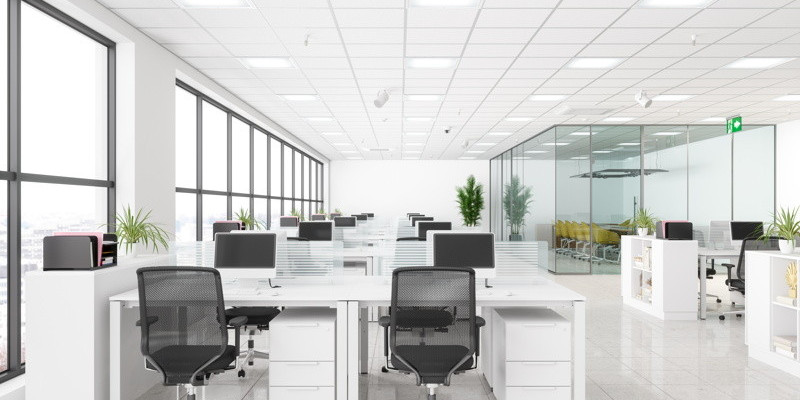 We take our office cleaning services very seriously and work hard to keep your office spotless and sanitized. We will take the time to get to know you and your company so that we can understand any special needs you may have for our office cleaning services. We will then continue to build a relationship of trust with you as we provide impeccable results every time. That way, you can have confidence in the cleanliness of your office without having to take the time to train an in-house team or worry about the health and safety of your employees.
Our team has been specially trained to handle all manner of cleaning chemicals, especially the ones used for commercial cleaning purposes that include higher concentrations of chemicals. We know the exact cleaning chemicals that will work best for any situation and how to use them safely and effectively without leaving any damage or safety concerns in your office. We will also take great care to focus on the common touch points in your office, including keyboards, light switches, doorknobs, railings, etc.
Keep your office clean and safe with our office cleaning services. Give us a call today to schedule our services.
---
At Interstate Contract Cleaning Services, we offer office cleaning services in Charlotte and Raleigh, North Carolina.