Our team offers all of the commercial cleaning you need from one source.
There are many moving parts in a commercial space, and the focus of your team needs to remain on their roles and how they contribute to your business. When the attention of your team is focused on how to best run your business, some other duties can be overlooked, but we are here to help! At Interstate Contract Cleaning Services, we offer commercial cleaning to keep your commercial space clean, tidy, and disinfected.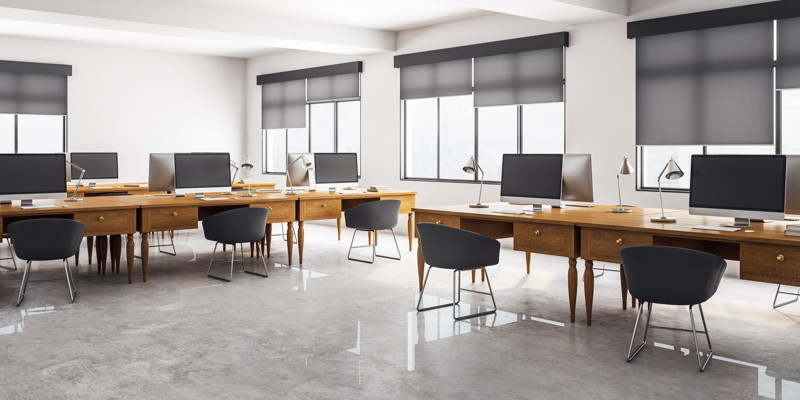 Our commercial cleaning services will be very beneficial for your commercial space. Our dedicated team pays strict attention to detail and will never cut corners. Having our professional team clean your space will increase the productivity and morale of your employees, can reduce the spread of germs and illness that can decrease the number of sick days taken, will make your space safer and healthier for all occupants, will promote a clean and professional appearance, and will result in a more thorough and high-quality clean than if your employees were expected to perform the cleaning duties in addition to their other work.
If you are looking for the best in commercial cleaning for your business in Raleigh, North Carolina, look no further. We are the most trusted janitorial service in the Southeast, and we always deliver quality cleaning solutions and will remain your dedicated cleaning partner. We strive to partner with our customers to exceed expectations by providing exceptional service, and our attention to detail, quality service, competitive pricing, and superior customer service are unmatched. Our entire workforce is dedicated to excellence in cleaning. Reach out to us to see how your business can benefit from our services today!
---
At Interstate Contract Cleaning Services, we offer commercial cleaning services in Charlotte and Raleigh, North Carolina.
Similar Services We Offer: